CPR apps are a great way of having lifesaving CPR information at your fingertips. With the development of smartphones there are now several excellent CPR apps out there for both iPhone and Android users. Here's a list of our favourite cardiopulmonary resuscitation apps for iOS and Android.
PocketCPR by British Heart Foundation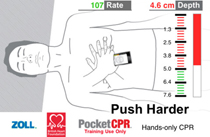 The British Heart Foundation have an app on how to carry out hands only CPR.
This app is awesome for practicing CPR as it gives you real time feedback about the depth and speed of your chest compressions – really useful for those who deliver CPR training.
More information / download PocketCPR
 CPR Tempo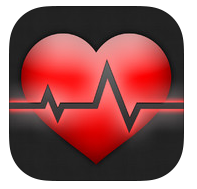 CPR Tempo is a hand little app which provides a tempo for performing chest compressions in cardiopulmonary resuscitation.
The app also has more advanced timers for pre-hospital professionals.
More information / download CPR Tempo 
Resuscitate! CPR AED & Choking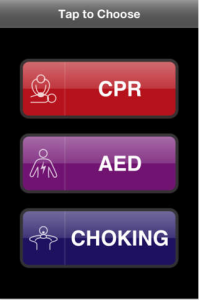 Resuscitate! is an iPhone app developed by the University of Washington and King County EMS.
The app covers three key areas:
– How to perform CPR
– How to use an AED
– How to help someone who is choking
There are short demonstration videos for each topic.